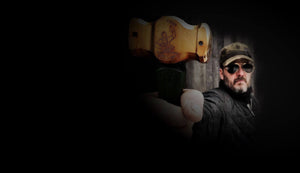 DIRESTA SKELETON KNIFE
Made from classic 420 Stainless Steel, the 9" DiResta Skeleton Knife is ground to an impressive finish. 
It comes in a unique letter press packaging, that will make "unboxing" a complete experience, which makes the DiResta Skeleton Knife  must for any workshop or hobbyist.
SHOP THE DIRESTA SKELETON KNIFE NOW!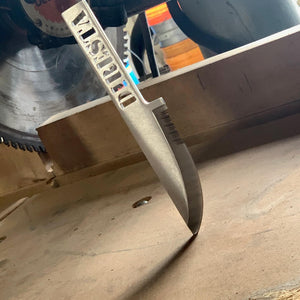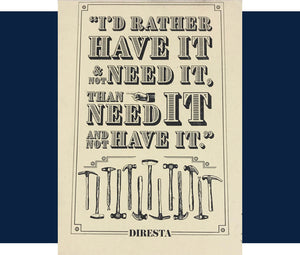 DIRESTA LETTERPRESSINGS
Now you can own your own Jimmy DiResta Letterpress.  Printed and made on a press full restored by Jimmy, these Letterpresses are sure to be a highlight on any wall that they are on.
SHOP DIRESTA LETTERPRESS
I Make Stuff. It's What I Do.
Since I was a little kid in my dad's shop I have been experimenting with tools and materials. Learning how to use and implement them. Now 40+ years later that's all I have been doing: Making things and teaching how to make things involving metal, wood, plastic and more.